This past summer we welcomed in 6 budding Behavioural economists for our inaugural Summer School. From Amsterdam, to Bangor, this truly was an International affair which proved to be a great experience for both the summer schoolers and all of us here at Cowry.
With talks and seminars from the Cowry team, Dr Daryl Foy in New Zealand, and Juliet Hodges from Bupa, it was informative for everyone, and it is clear that BE has truly gone global.
However, the highlight of the week was most definitely the live brief that the summer schoolers worked on for the week. Gorgie City Farm is a community farm in the heart of Edinburgh. Having fallen on some hard financial times and come through, we looked to see how behavioural economics could help them improve their corporate partnerships as well as their social enterprises.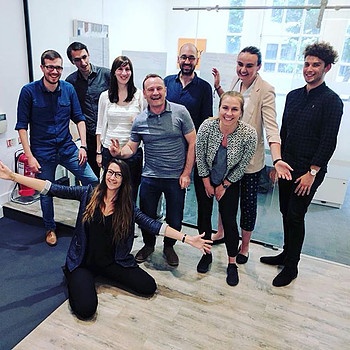 It is safe to say that the summer schoolers excelled, from the behavioural
redesign of the corporate brochure to a new online and on site customer journey being presented back at the end of the week. Gorgie City Farm loved their work and found the insights fascinating, with a number of ideas being put into practise.
For everyone involved, it was a fascinating and highly enjoyable week, and we look forward to welcoming 6 more young behavioural economists next summer. Do you think you might be one of them? Then watch this space …